Regular price
Sale price
€84,99 EUR
Unit price
per
Sale
Sold out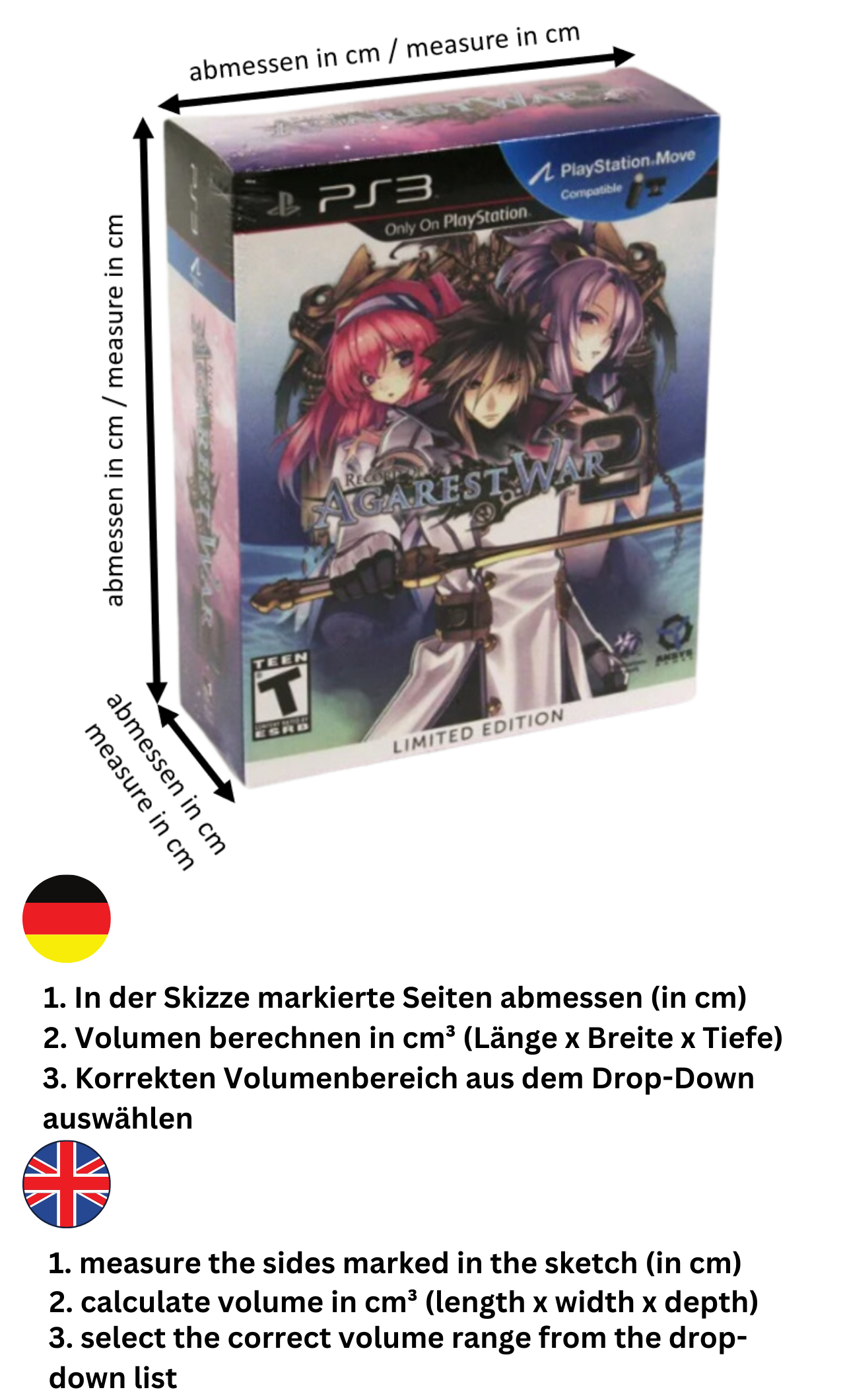 * Notes and explanations of terms
country code

Choose between


- NTSC US/CAN (for games from the USA or Canada)

- PAL (e.g. for games with USK, PEGI logo)
Condition

see rating system (here you will find all the necessary information)
Designation

Your console/game can be assigned based on the name.

Please use the official title so that smooth processing can take place. This is checked upon receipt of the goods and compared with the order.

If extreme deviations are found, we will inform you and coordinate the further procedure with you.
Value of goods

Enter the actual purchase price of the item here. For older items without receipt, the current market value should be entered. This can be determined on the usual platforms (online auction house). For items without receipts, the value entered is only used as a guide. The value of the goods is used to determine the insurance value. This value is reported to the insurance company in the event of damage (e.g. water, fire or elemental damage).
Please note that in the event of damage, we reserve the right to carry out a detailed examination and request the relevant documents (invoices). If documentation is not possible, we will determine the actual insured value.
speed

The maximum processing time is currently:

8-bit: 5 months

16-bit: 2.5 months

32-bit: 1 months

64-bit: 5 days

Authentication: 14 days

Depending on the order volume, the processing time may also be shorter.
Cleaning

The additional service "Light Cleaning" and "Heavy Cleaning" is a cleaning service.

The light level is intended for the removal of simple contaminants such as dust and easily removable dirt.

If you book the Heavy level, all services of the Light level are included. In addition, we remove stubborn dirt, adhesive residue and/or price stickers.